About Us
Yayasan KPRJ
Yayasan KPRJ, incorporated on 3rd May 2021 with the mission to enhance lives and deliver sustainable values through 3 pillars which revolves on Community Development, Humanitarian Aid & Volunteerism and Environment.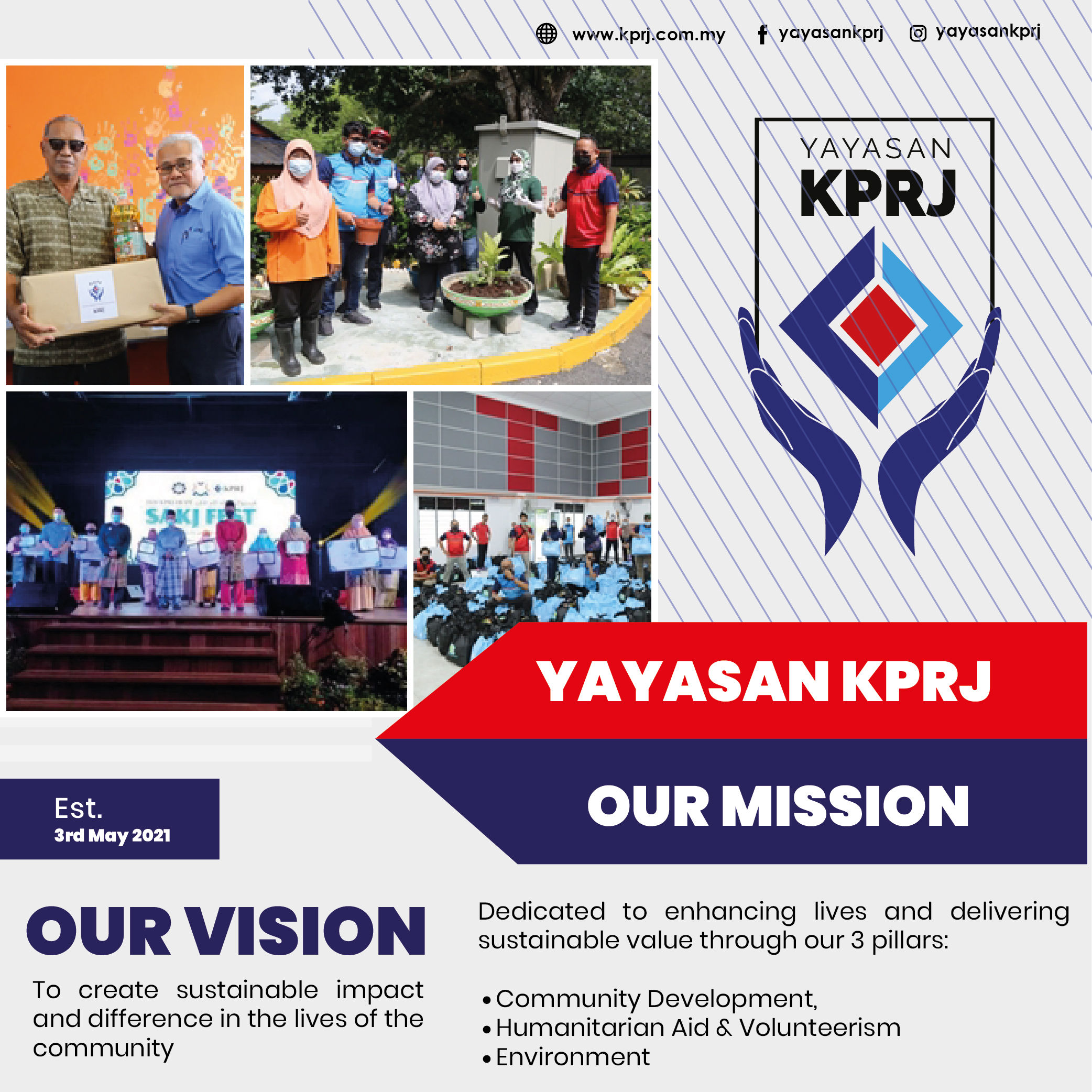 Together, we strive to create sustainable impact and difference in the lives of the community.
Changing Lives, Shaping The Future
The tagline is about our commitment and dedication to contribute to the well-being of society through these three pillars : Community Development, Humanitarian & Volunteerism and Environment.